The MHS Sophomores and the Seniors teamed up for a bake sale to raise money for the Spring Fling Dance in May!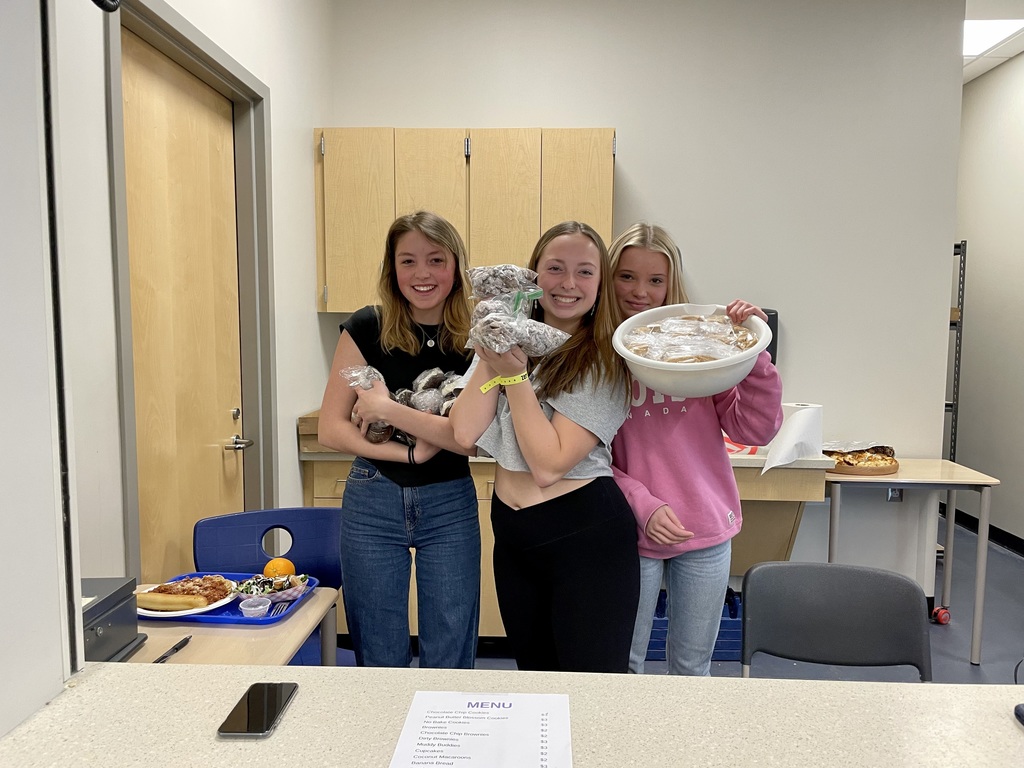 Here are a few pictures from most of our programs of our students hard at work before they head off to their April break!
The kids always love Eat The Rainbow week at our schools. WCS had a colorful array of tasty food for the kids to try last week before break. Watermelon, green peppers, celery and red grapes were just a few of the items the kids were able to enjoy.
Some of our Fisher-Mitchell science students are exploring seeds, that will be planted in class, under our new microscopes. Some of our other Fisher-Mitchell students are embracing the warm sun with friends outside. Either way you look at it Spring is in the air.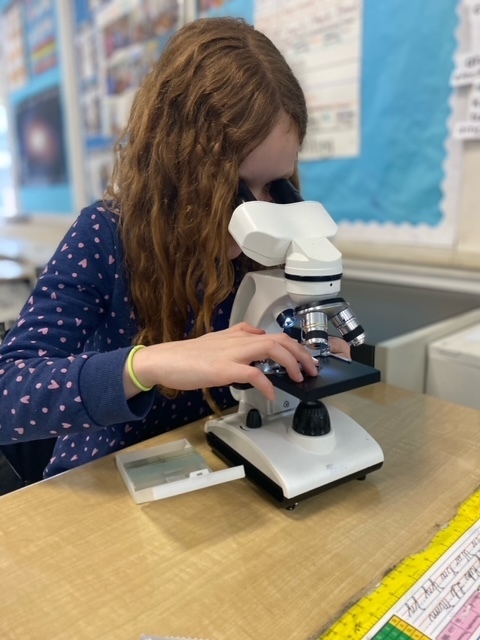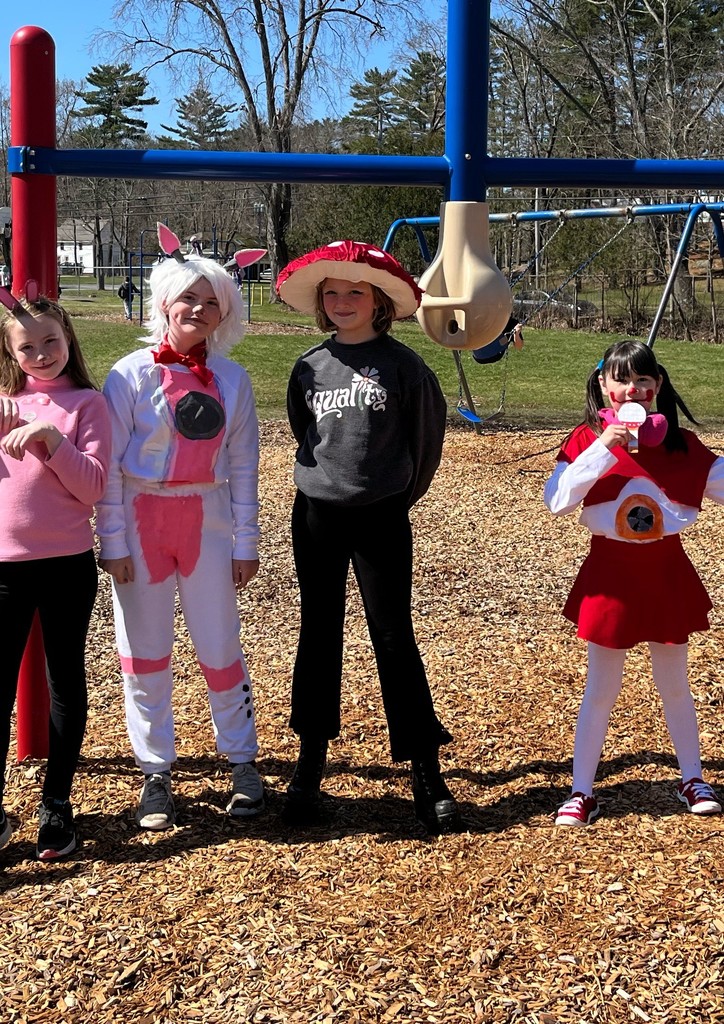 The RSU1 Board will meet Monday, April 25th, at 6:00p.m. in the Practice Gym at MHS. Public Comments will be accepted in-person at the meeting. View the live stream:
https://youtu.be/6G7-5chryWY
Science at times can propel us out of our comfort zones. These 7th grade students at BMS seem to be embracing the opportunity they have to explore biology standards, through the dissection of a sheep's heart.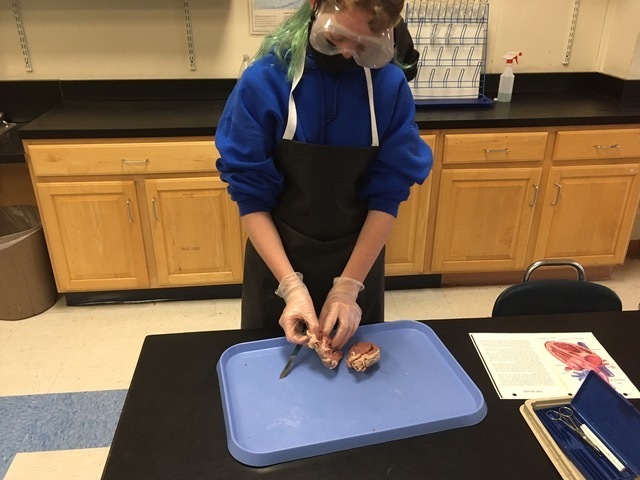 On Wednesday, Dike-Newell School dressed as their favorite book characters in honor of School Librarian Appreciation Day. From classics like Red Riding Hood, to beloved characters like the Pigeon and "Elephant and Piggie," to superheroes and princesses, it was a wonderful assortment of well-loved friends from the pages of our favorite books!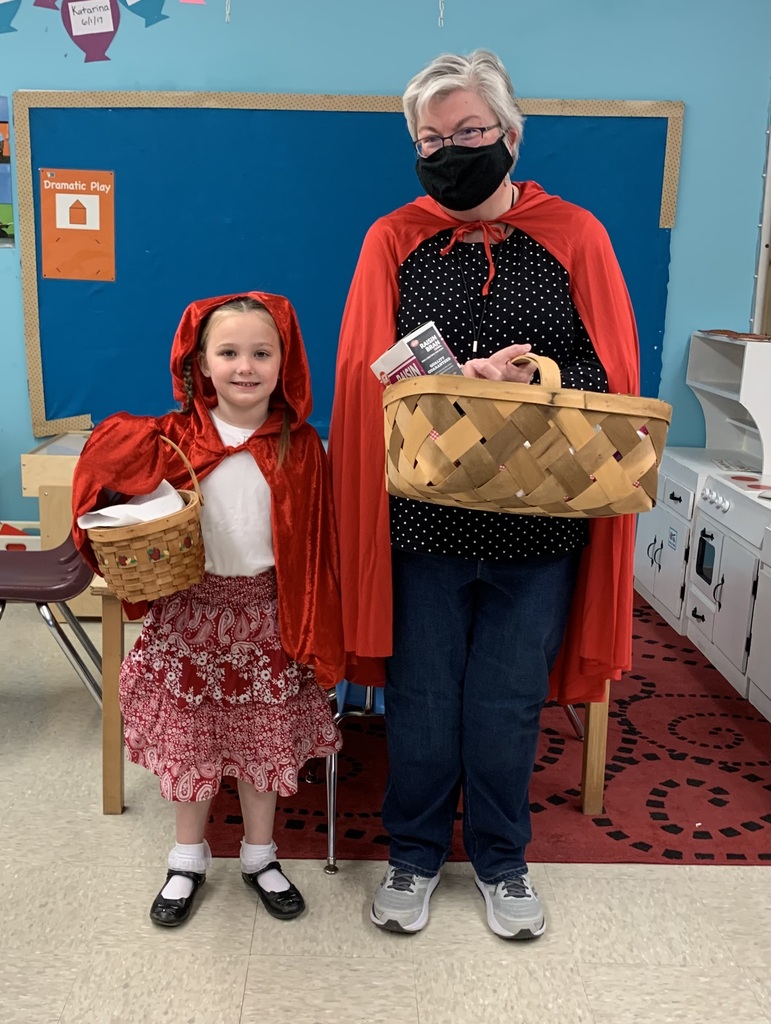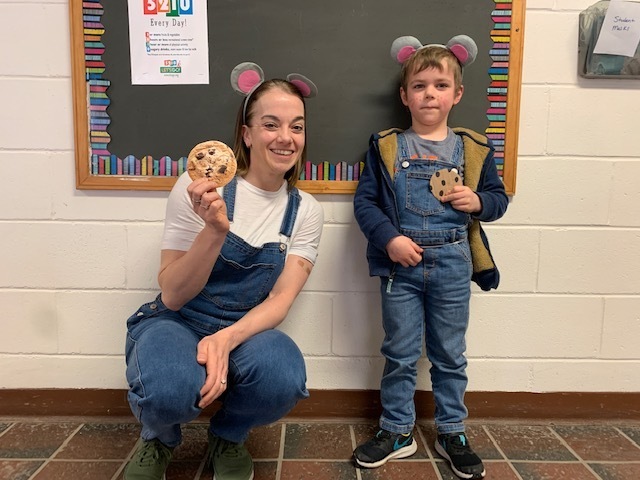 Here are some of our valued MHS team members taking a moment to learn from each other! Today was a great opportunity for the staff to enjoy breakfast and a bit of team building fun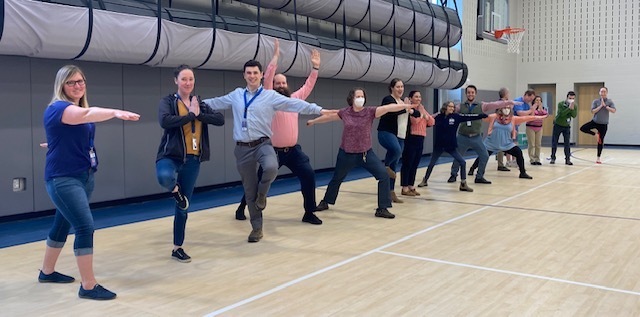 As part of their spring bird unit, PreK students brought natural items from home that birds might use to build nests. With Ms. McCauley and Mrs. Brockett, they placed the materials in the woods near the outdoor classroom. They recorded what they left and will revisit the site and make observations to see if birds have used any of the items that were left.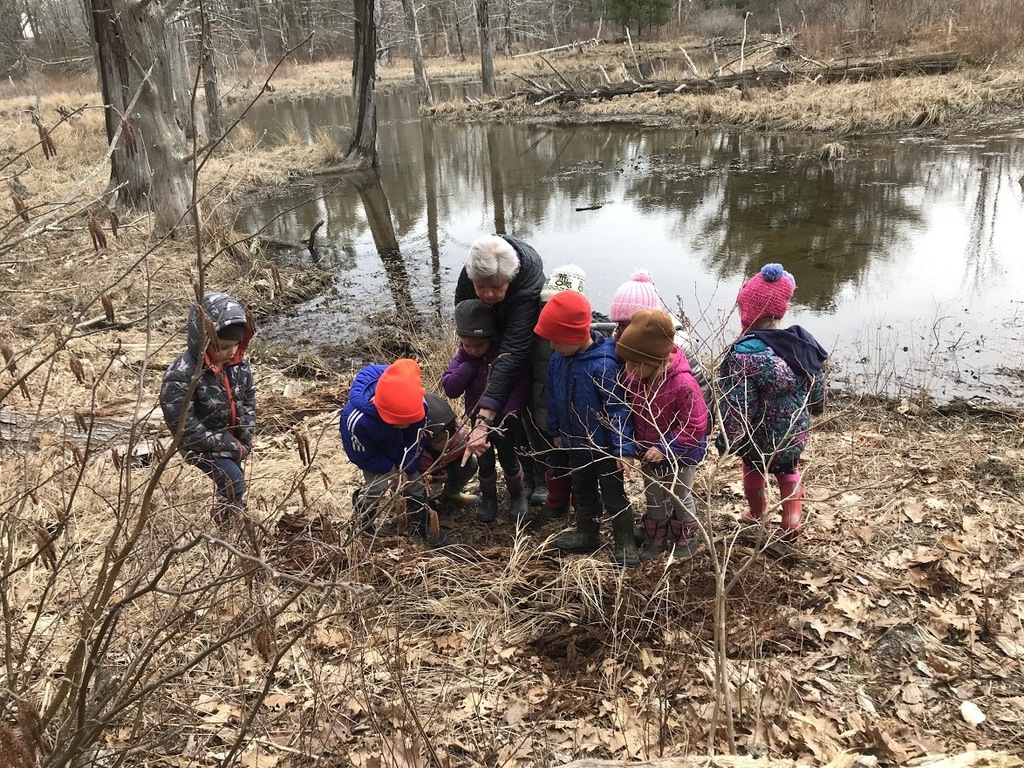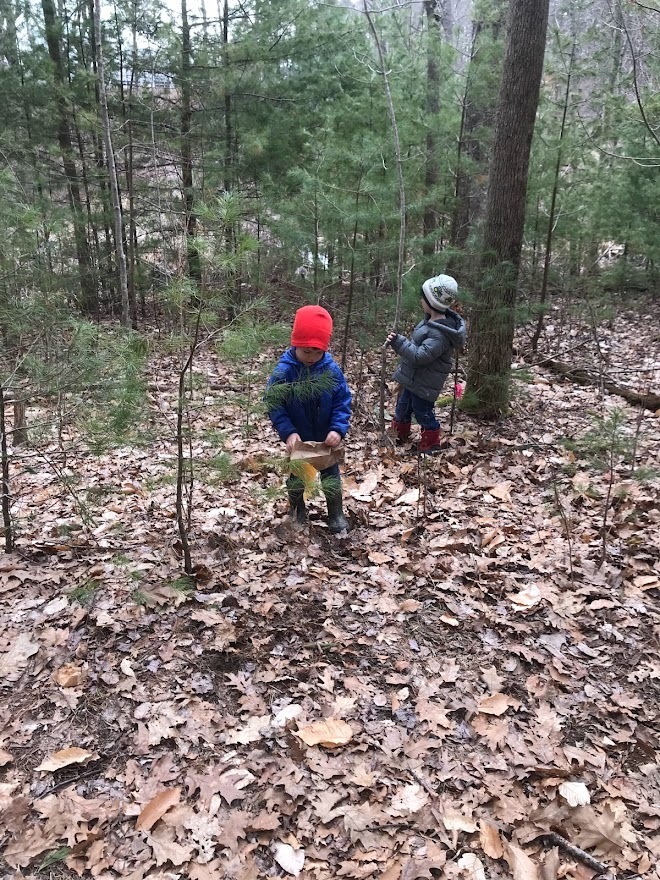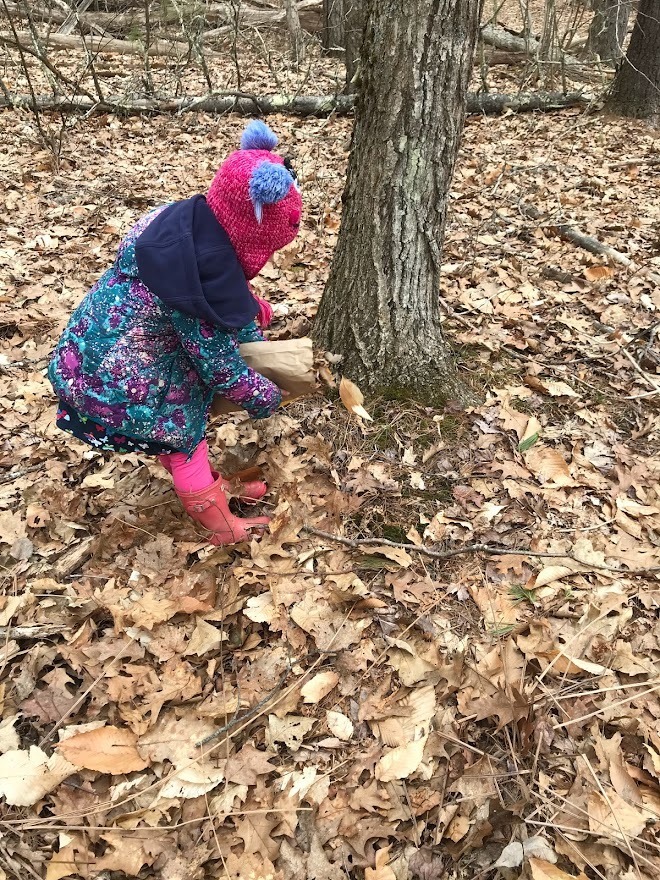 Second grade students from Ms. Michaud's class recently participated in the school library's Reader's Theater club. The five actors worked through several of their recesses to practice lines for a staged reading of The Frog Prince, which was greatly enjoyed by their classmates. It is hoped by their director Ms. Hardman that they will continue acting as they were a hardworking, talented group with a flair for comedy.
Members of the sixth grade class with Stephen Puff visited Graphic Design at Bath Tech Wednesday. The students were paired with 2nd-year Graphic Design students. Together they designed a character in Adobe Illustrator and produced stickers. The 6th graders shared a logo design that Bath Tech students will vinyl cut and heat press onto aprons for the Wiscasset Culinary program.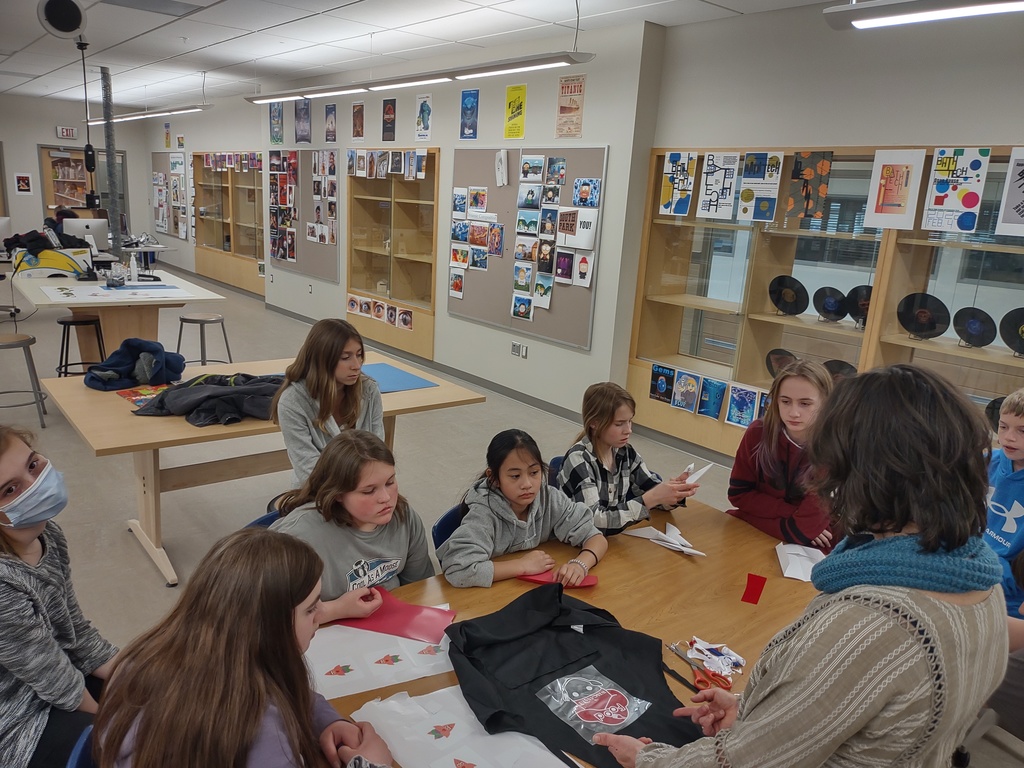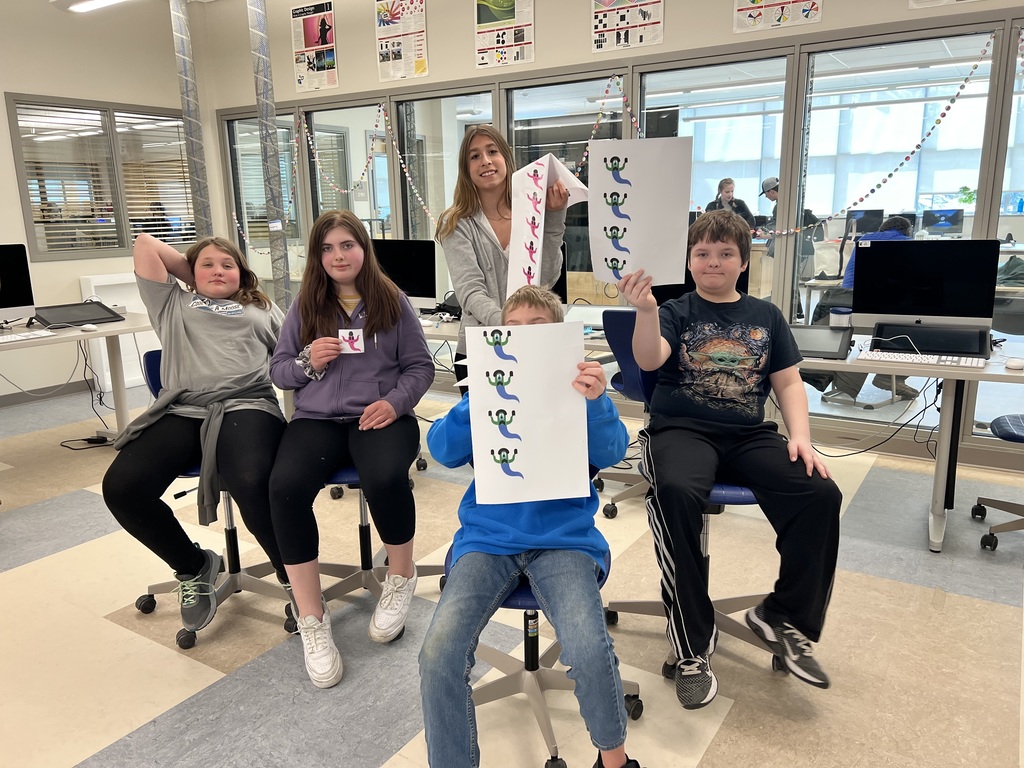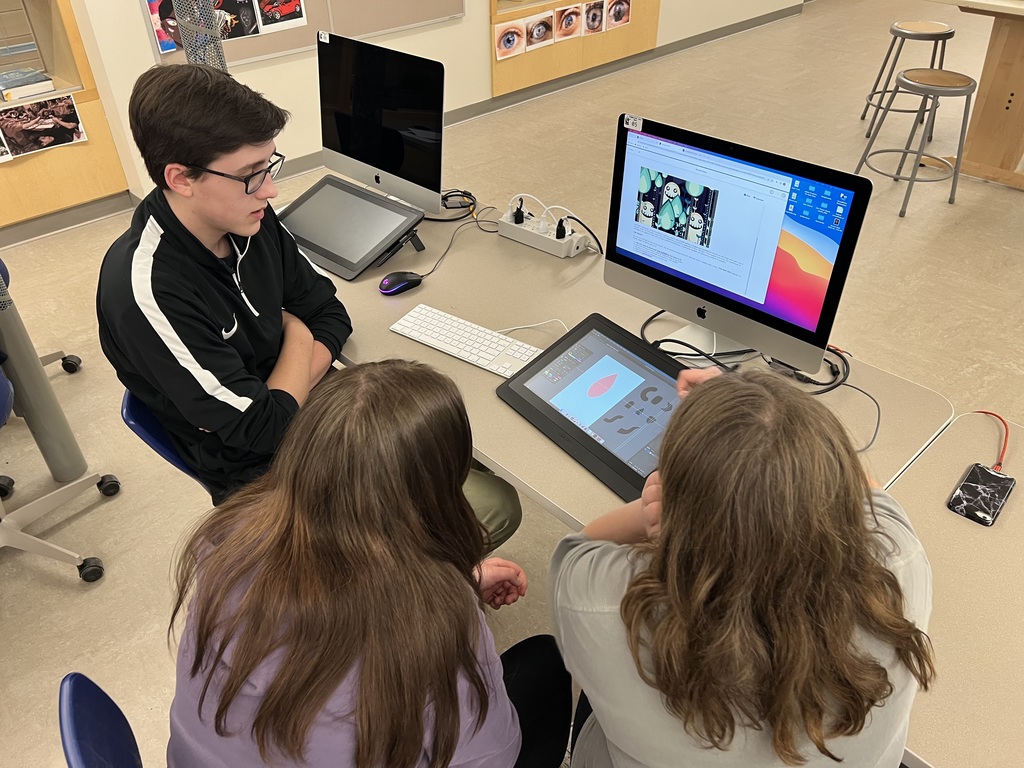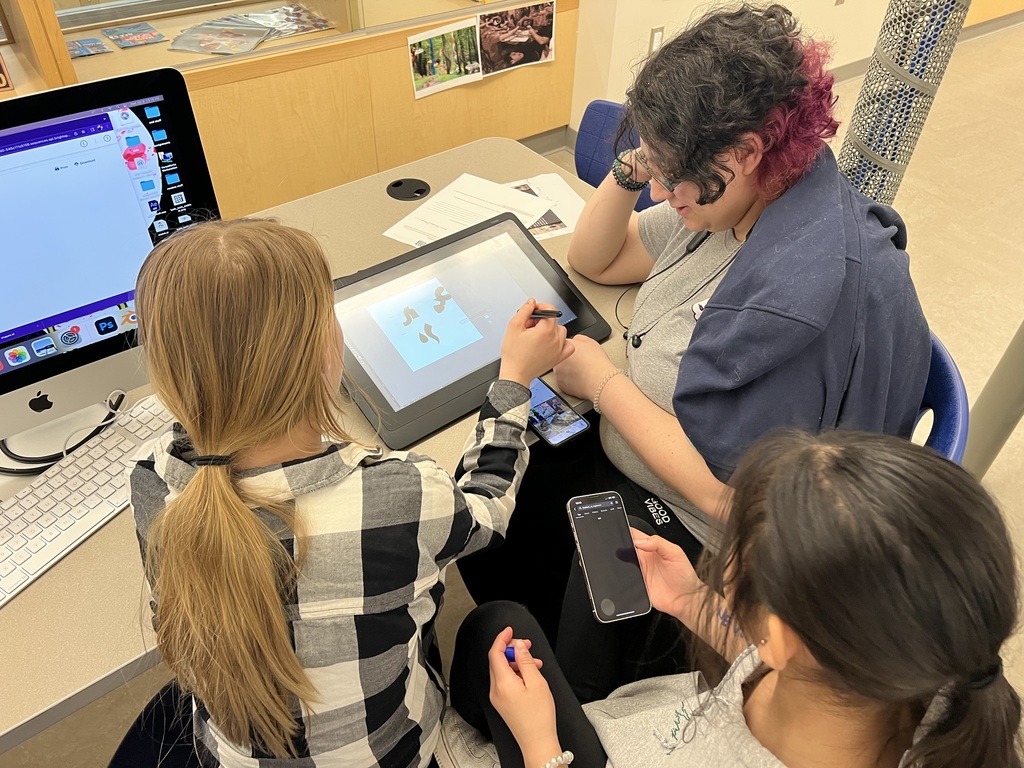 The Morse High School Lunch Buddies Program enjoying Sisters Gourmet Deli sandwiches together!
On Thursday, May 19, 2022, Dike Newell will be hosting visiting author Jennifer Jacobson. Jennifer Jacobson has written numerous children's books including This Is MY Room! (No Tigers Allowed) as well as the Twig and Turtle and Andy Shane series.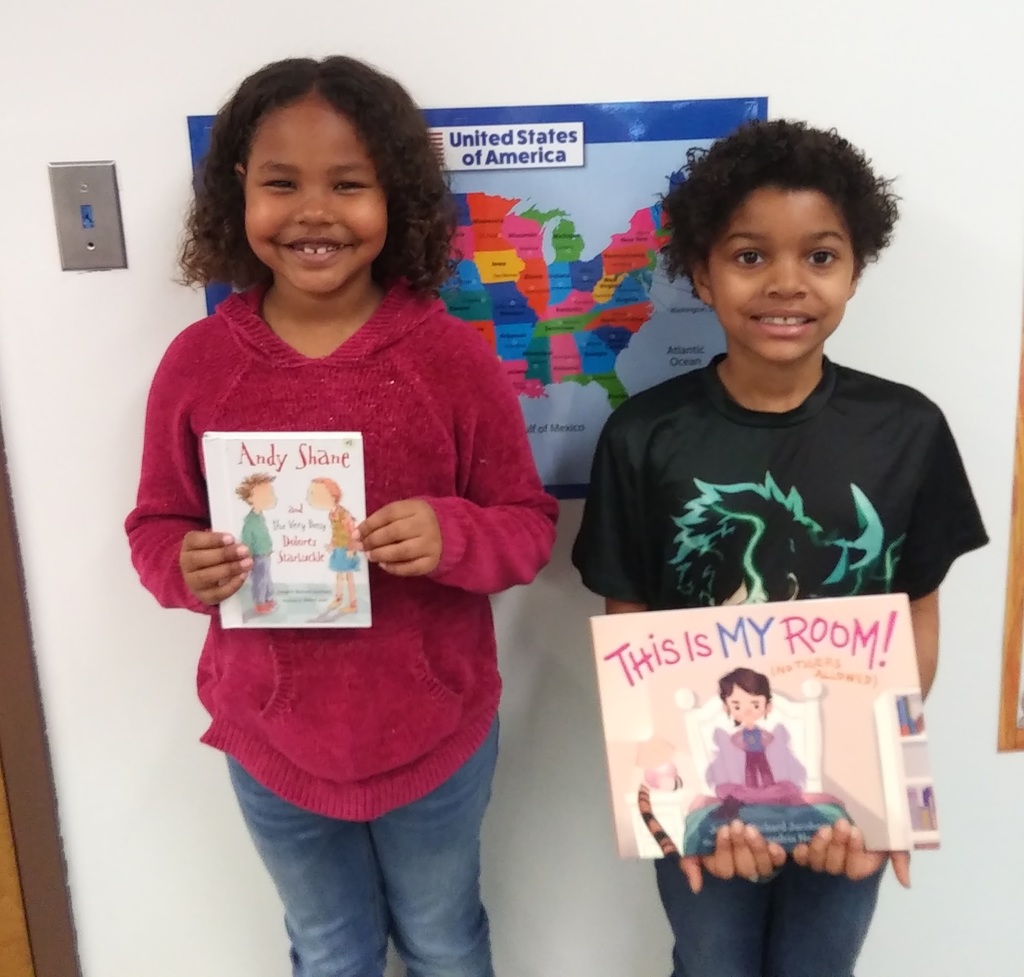 As the days are warming up and the sun is shining bright Mrs. Young's science class spent time outside measuring the distance to the sun.
On Friday, March 25th, Books on the Bus delivered over 200 books with the promise of more to come as needed. Students will be able to browse the books at school and make a selection that they would like to read. This took place in lieu of Books on the Bus which is currently on hold. Students are encouraged to, "read, share, borrow or keep" any book they want.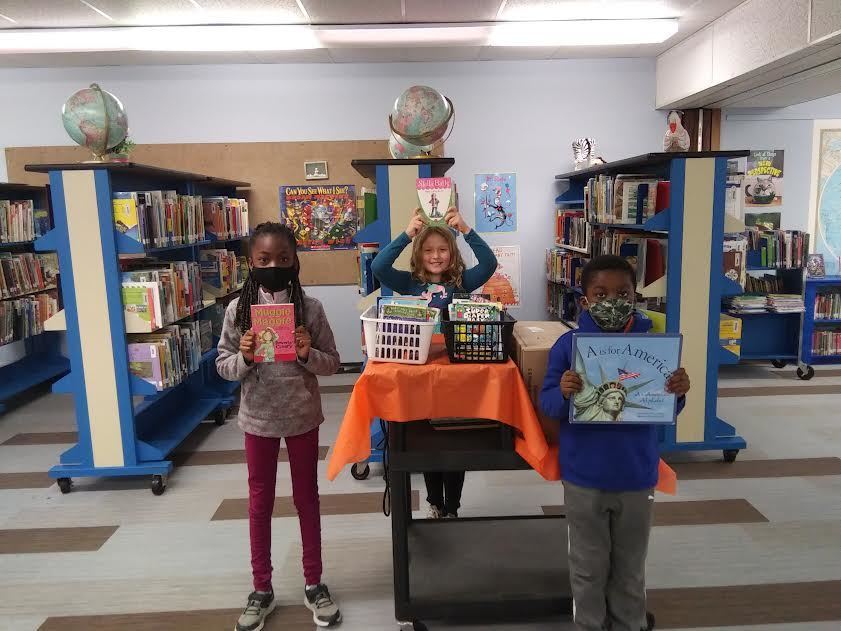 With art you can do so many things. Using multiple steps within a project enriches the learning experience of our students here are PES. These pictures are of first-grade students drawing birds in art class. They will then use the drawings to create bird models with clay that will be painted and fired in our kiln.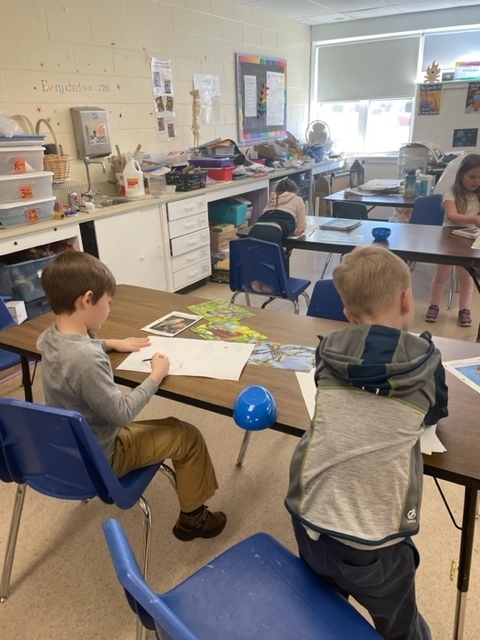 The halls are alive with excellent displays of current day discussion topics at BMS. Acadia students are exploring the different ways that Yellow Fever impacted the people of Philadelphia in 1793. The prompt for consideration is a quote from Theodore Roosevelt "The more you know about the past, the better prepared you are for the future." Meanwhile.... Seguin students are working on cells. Students created an analogy of a tissue of cells, and a poster featuring a picture (taken by students using microscopes) and a poem about cells.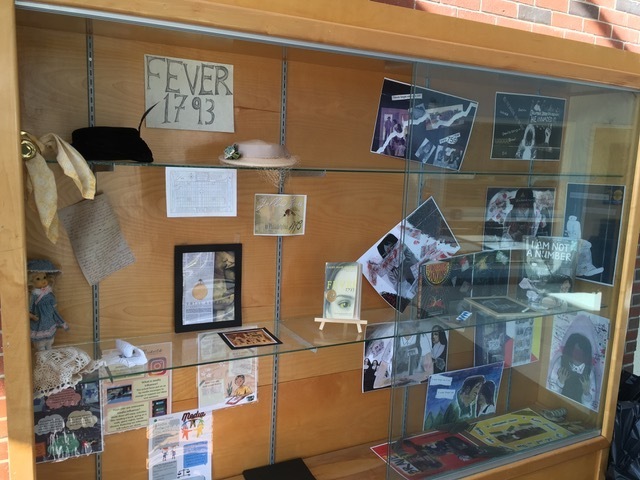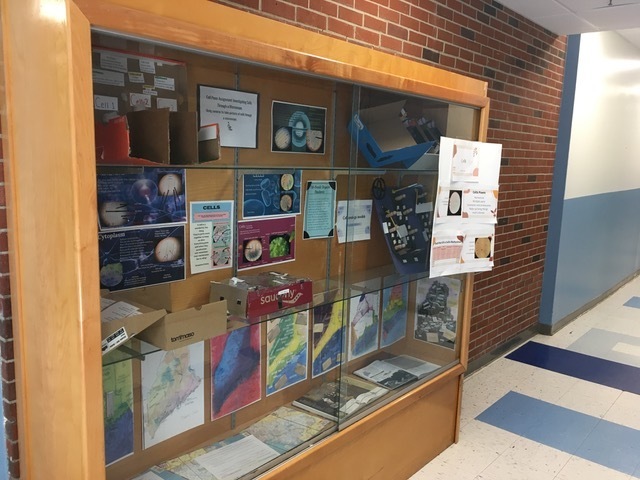 Phippsburg 5th graders had their hands in the dirt last week. Here are some pictures of students planting seeds for our community garden. The seeds were donated by our community garden friends and will be grown in the classroom until they are ready to plant.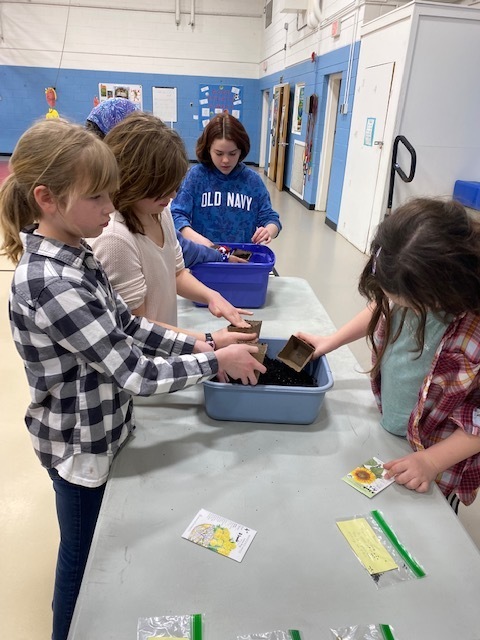 The students of Bath Tech were busy competing in the SkillsUSA competition that was held in Bangor last Friday. Winners will be announced at our Watch Party on Wednesday, March 30. Best of luck to all of our students!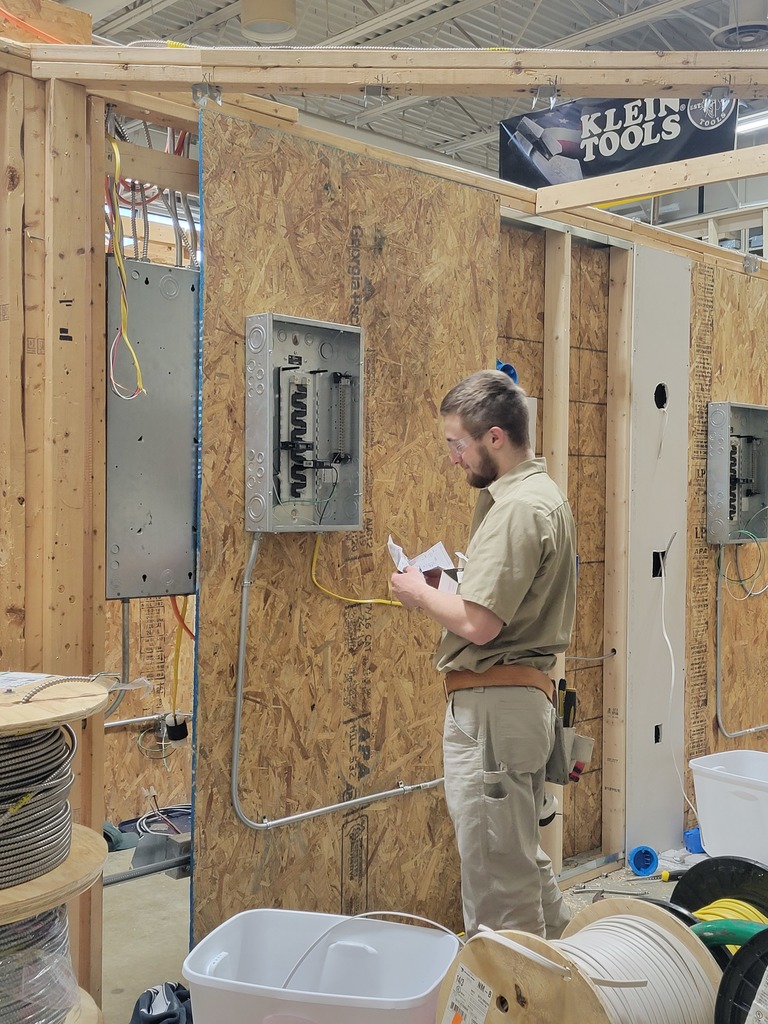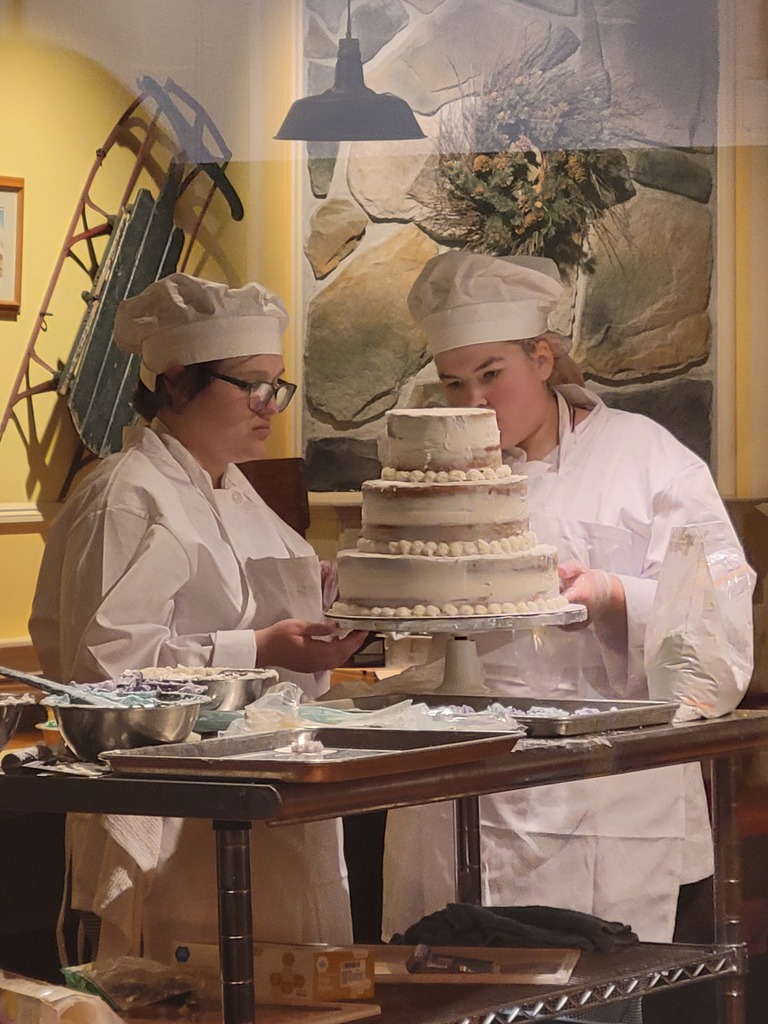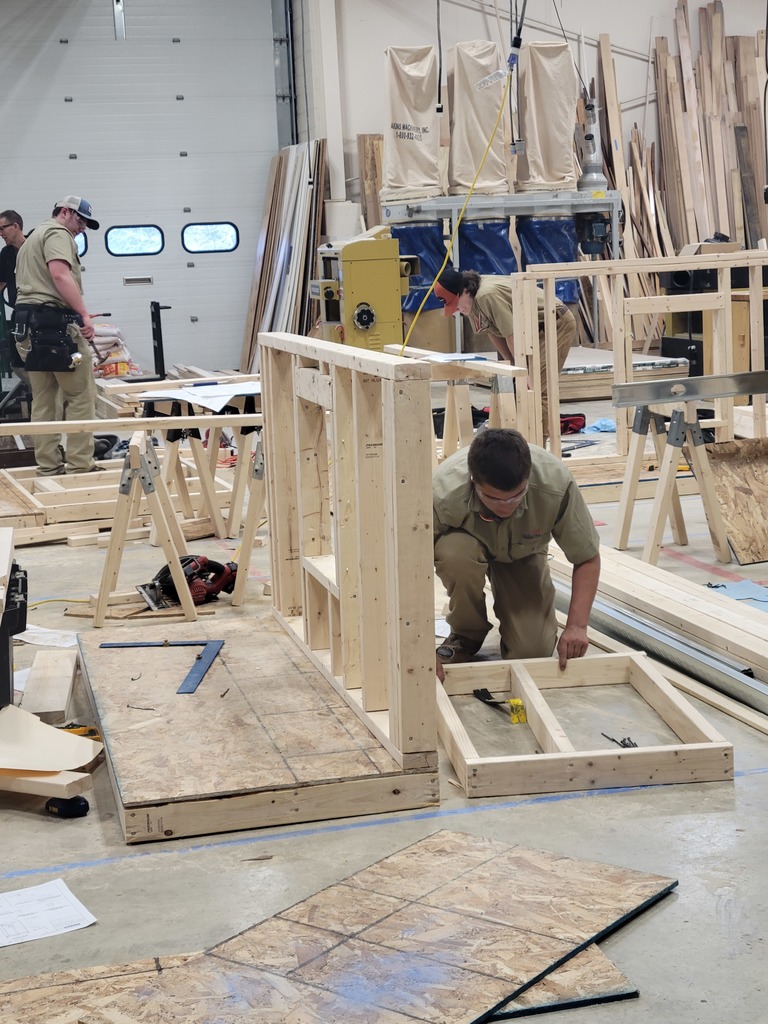 Our Phippsburg Elementary School students enjoyed a trip to the Maine Maritime Museum last week. There is always so much to learn while visiting the museum and the kids love the hands on materials.