Great job by our Boys and Girls Cross Country teams at the Festival of Champions! The boys team placed 42nd of 75 teams. The girls team placed 30th of 61 teams. Levi Riggs placed 51st out of 875 runners to be the top Shipbuilder finisher. Shealyn Brochu placed 14th out of 703 runners to finish as the top Shipbuilder runner. Great job Morse Cross Country!

Fisher-Mitchell students came back to school this fall ready to learn. Way to go!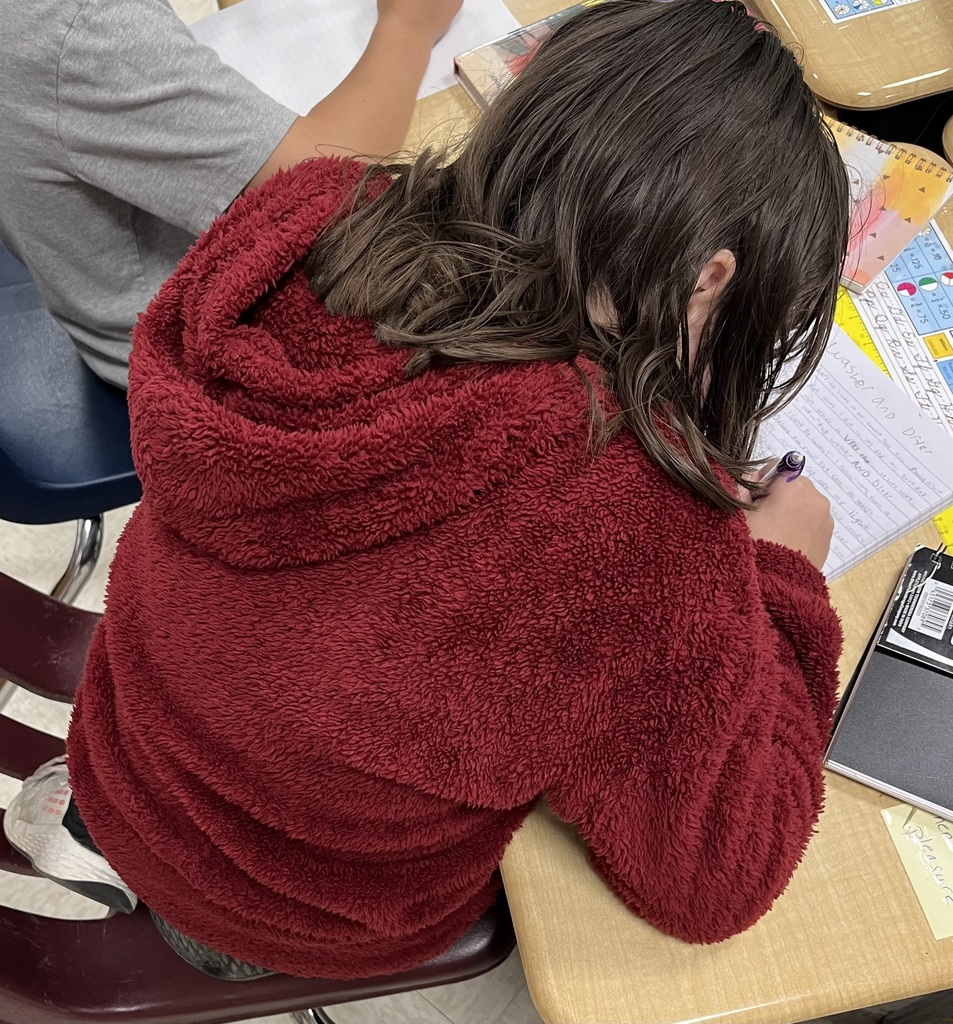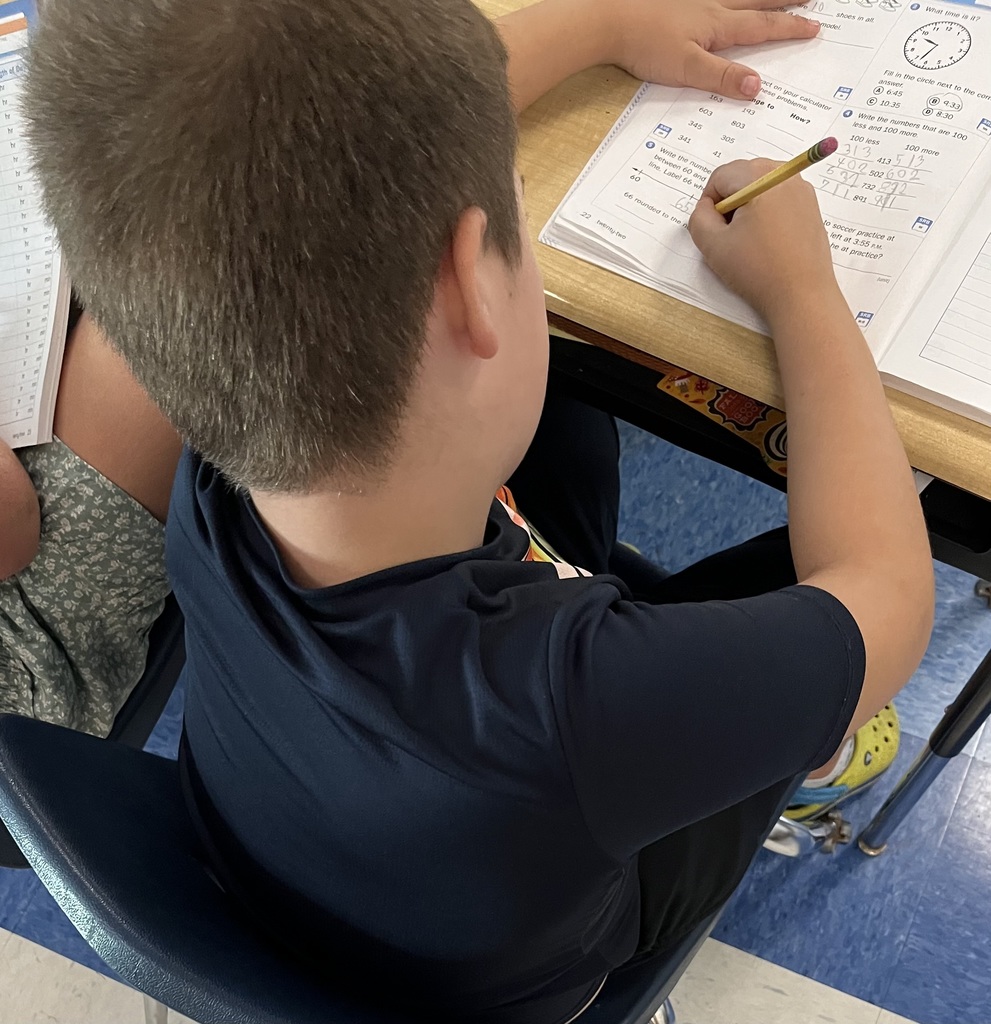 Fisher-Mitchell School kicked off their Spirit Fridays with dress like a pirate to celebrate Talk Like a Pirate Day. Aaaarrrrgggghhhh!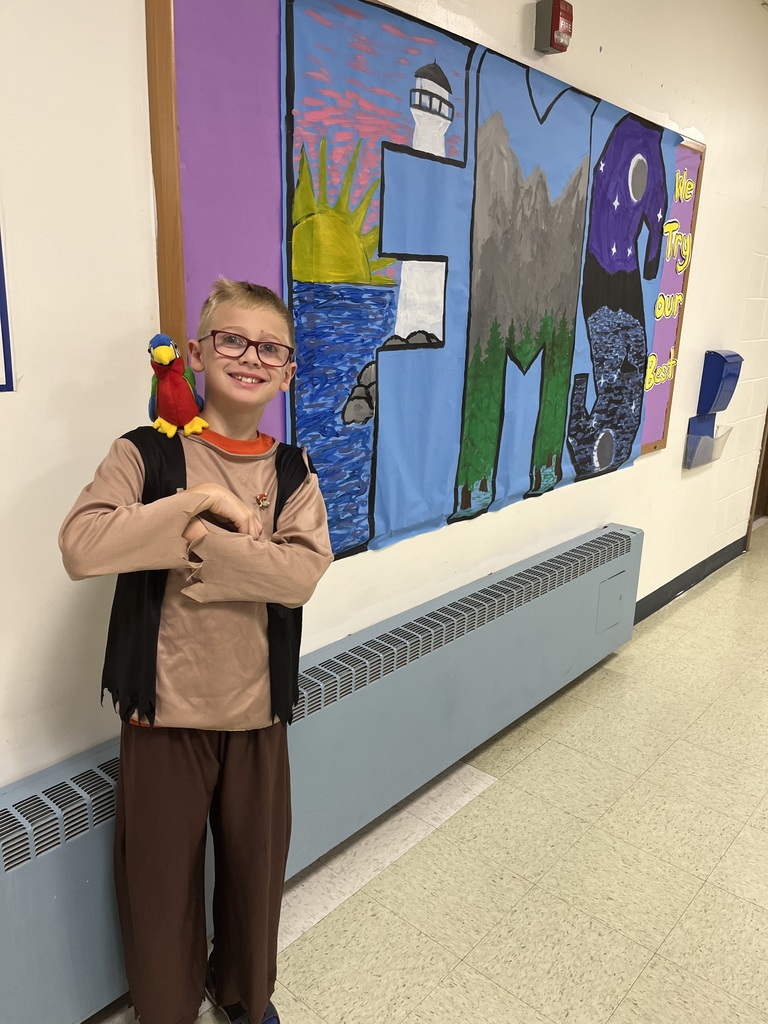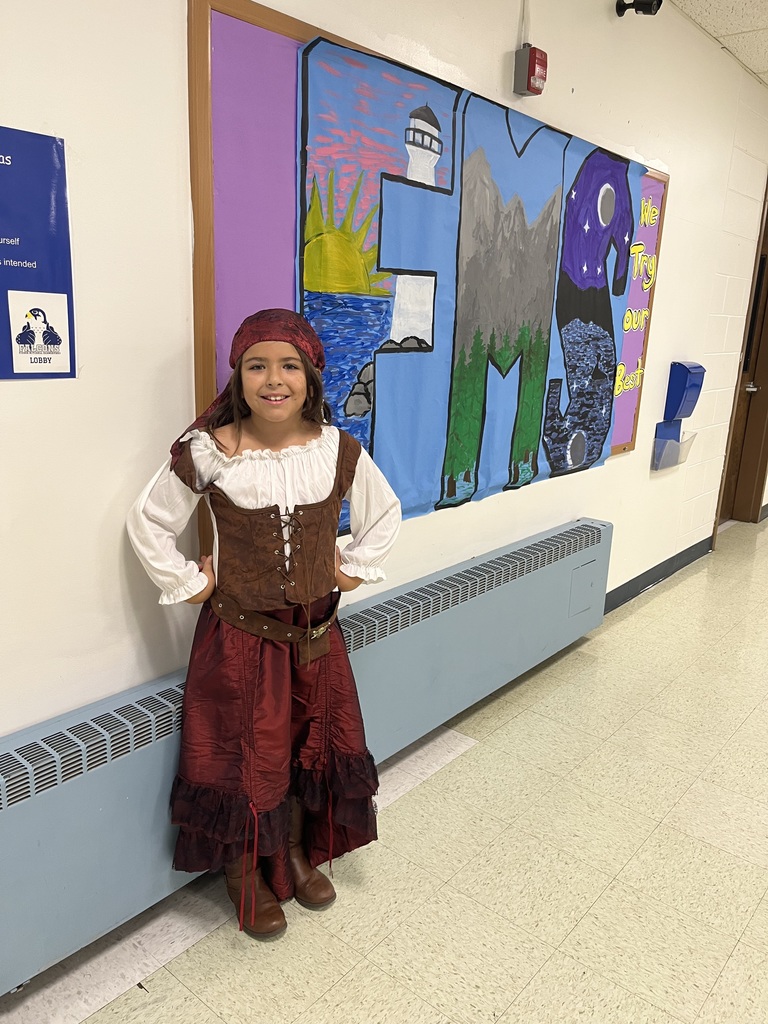 PES students in grades 3-5 had a great time at Morse Mountain recently.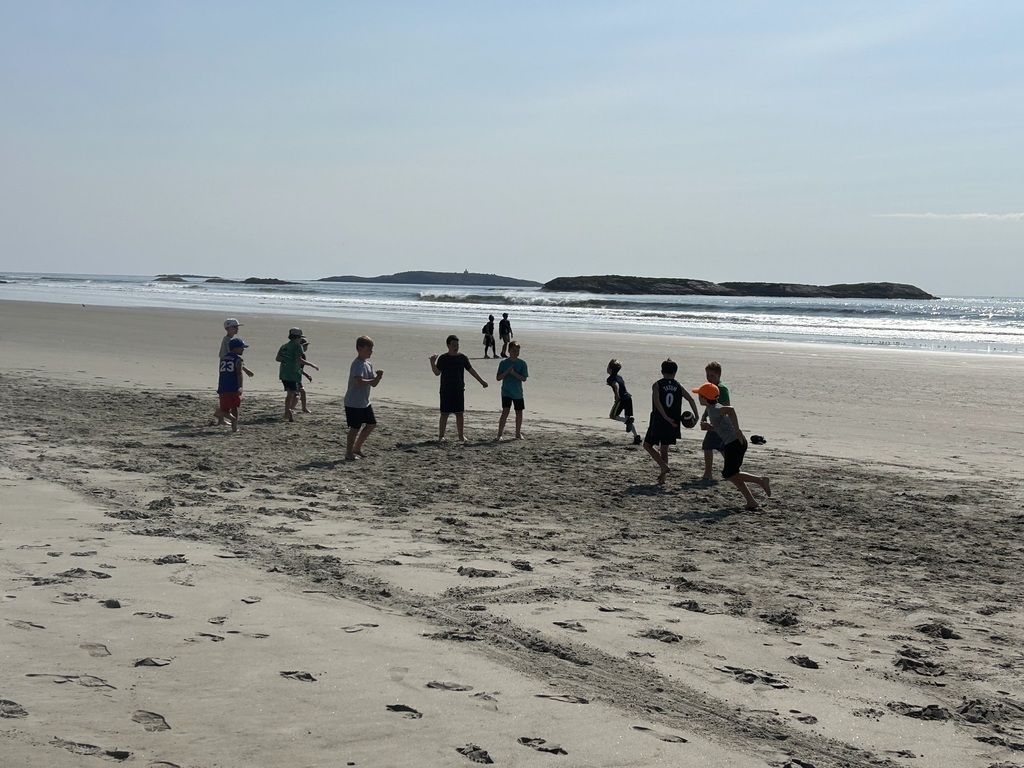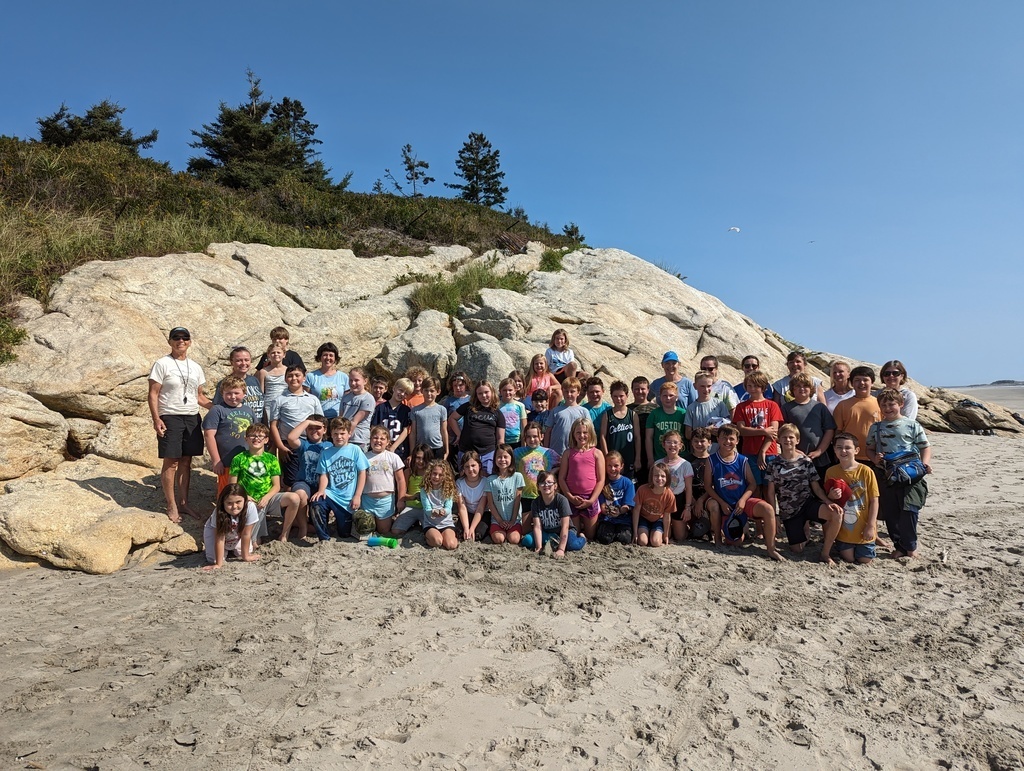 Dike-Newell students are gearing up to celebrate International Talk Like A Pirate Day!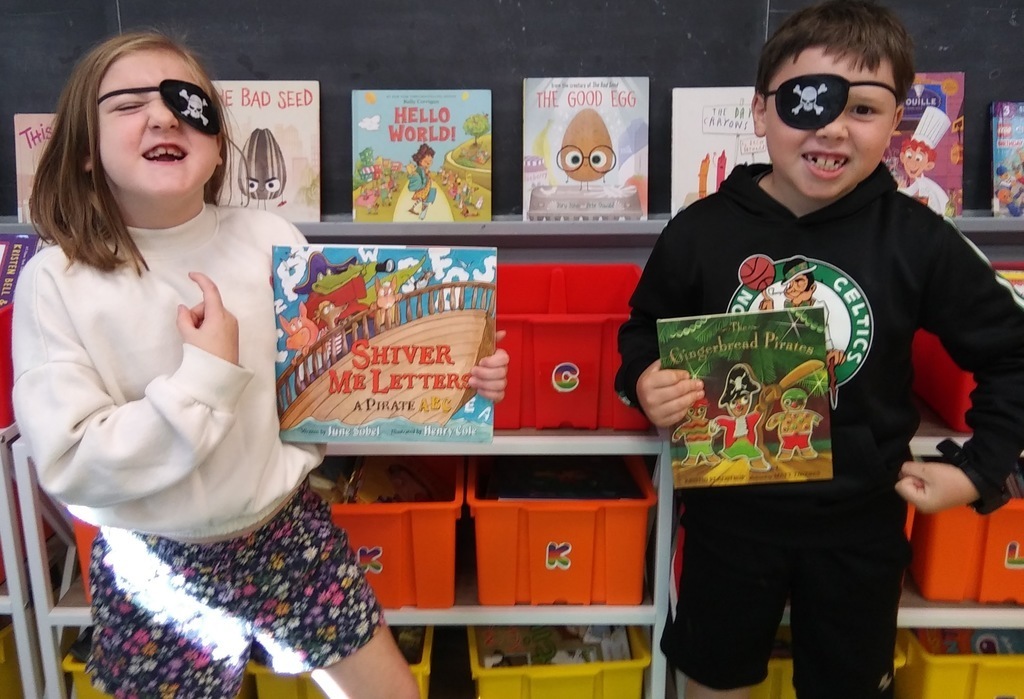 The CNA class has been learning about infectious diseases and how to prevent the spread of them. Personal Protective Equipment (PPE) is worn to minimize exposure to hazards that can cause serious illness and injuries. The students learned the proper way to put on and take off their PPE.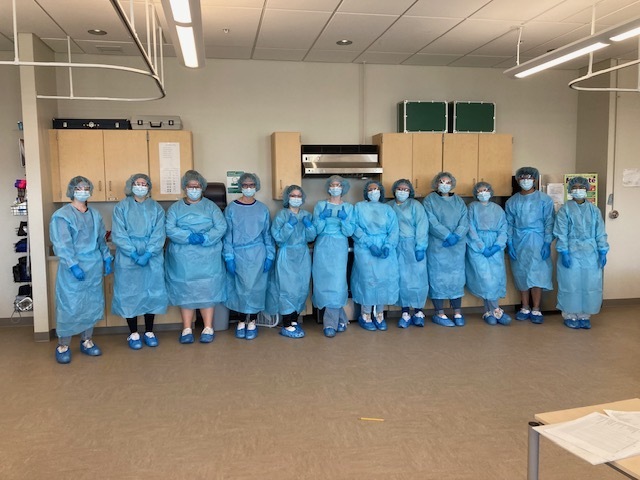 Last week Woolwich Central School 8th grade students participated in the FLOW program (Fundamental Learning On Water) at Chewonki. From Tuesday to Friday, students canoed to various islands in Hockomock Bay, participated in many cooperative activities and games, and practiced their wilderness skills while camping. They learned about sustainable living by taking care of animals at the farm and processing the compost.

Many students came out and shopped the donated dresses, suits, shoes and accessories making yesterday wildly successful! Morse will continue to collect formal wear throughout the year as we hope to offer this event before every dance. Collection bins are in the main lobby.

It was a great weekend to be a Shipbuilder! 6 different teams secured a win. •Varsity Football improved to 2-1 with a MASSIVE win over previously unbeaten Waterville, 16-14!🏈 •Varsity Golf improved to 7-1 on the season with a HUGE win over Leavitt⛳️ •Varsity Girls Soccer improved to 3-2 with a convincing 4-0 win vs Leavitt!⚽️ •Varsity Field Hockey won their first game of the season 6-1 over Lincoln Academy!🏑 •Varsity Boys Soccer improved to 2-3-1 with an impressive 3-1 win over Leavitt! ⚽️ Thanks to everyone who came out and supported all of the athletes!

Culinary Arts students have been working their magic making fruit pizzas. Check out this creation!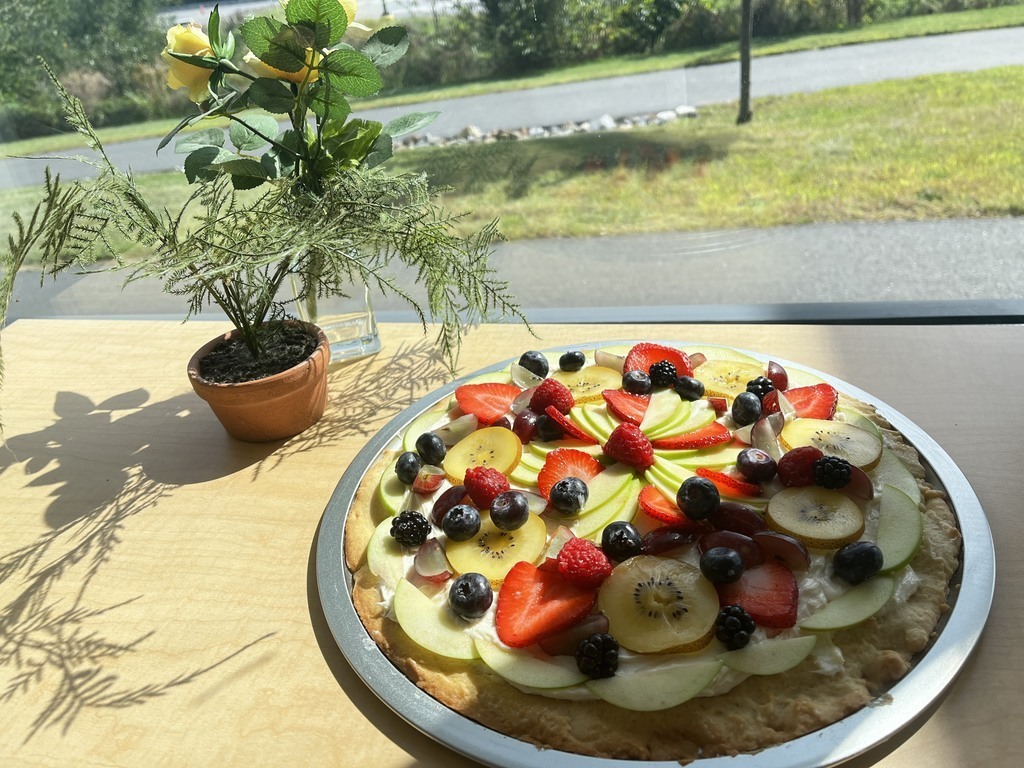 Dike-Newell students have been learning about being a citizen during their weekly library classes, as well as how to be a good citizen at home, at school and in the community.

Phippsburg Elementary School celebrated International Dot Day today. IDD is a global celebration of creativity, courage, and collaboration, that began twenty years ago. The school community read The Dot which is the story of a caring teacher who dares a doubting student to trust in her own abilities by being brave enough to "make her mark".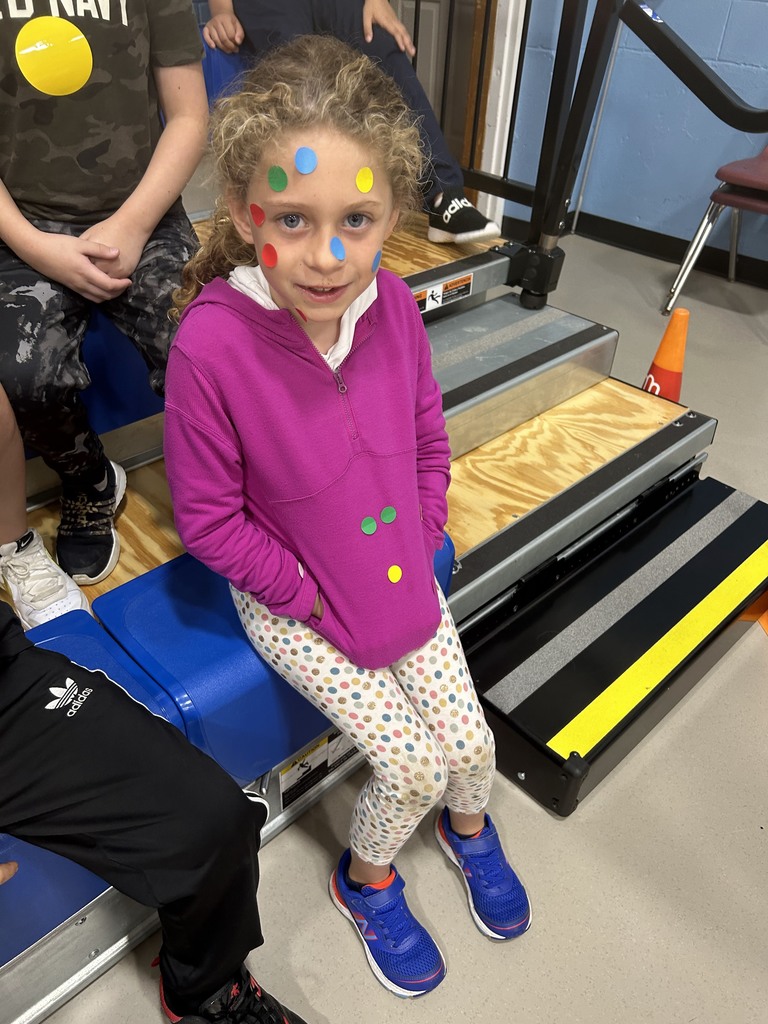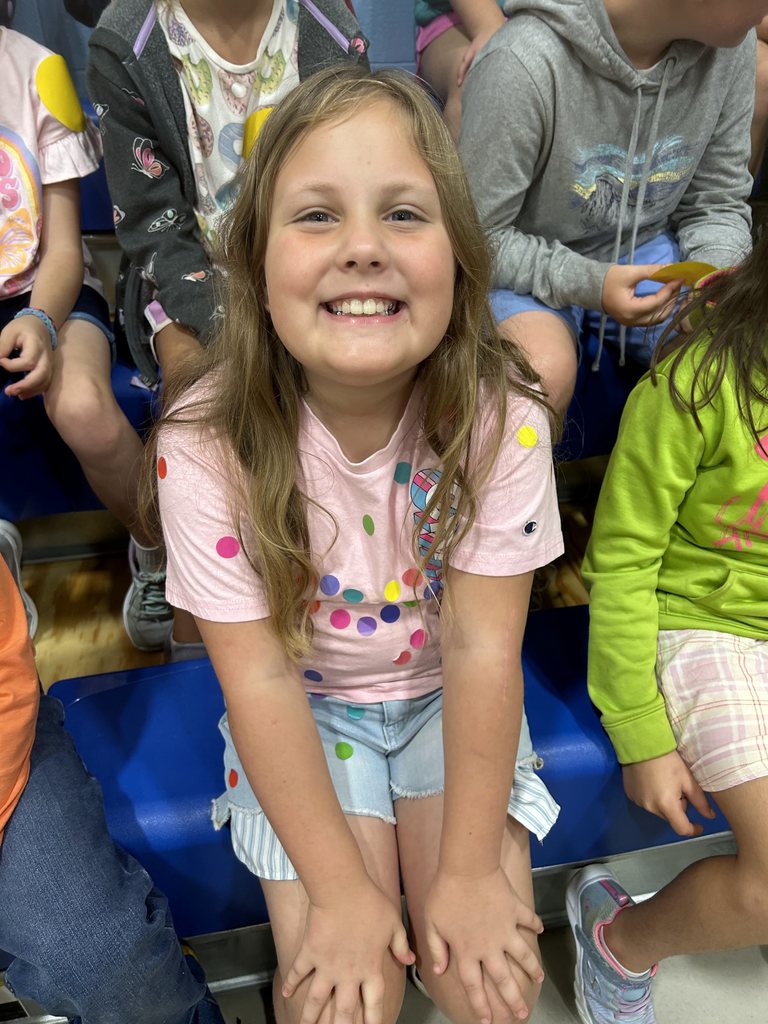 RSU 1 staff kicked off the 2023-2024 school year with the annual opening day district-wide meeting followed by two days of professional development. Our staff spent this time working on various topics across grade levels including UFLI (Literacy), Spelling Connections, MMSA Math Workshops, Science meetings, Proficiency-Based Learning and more.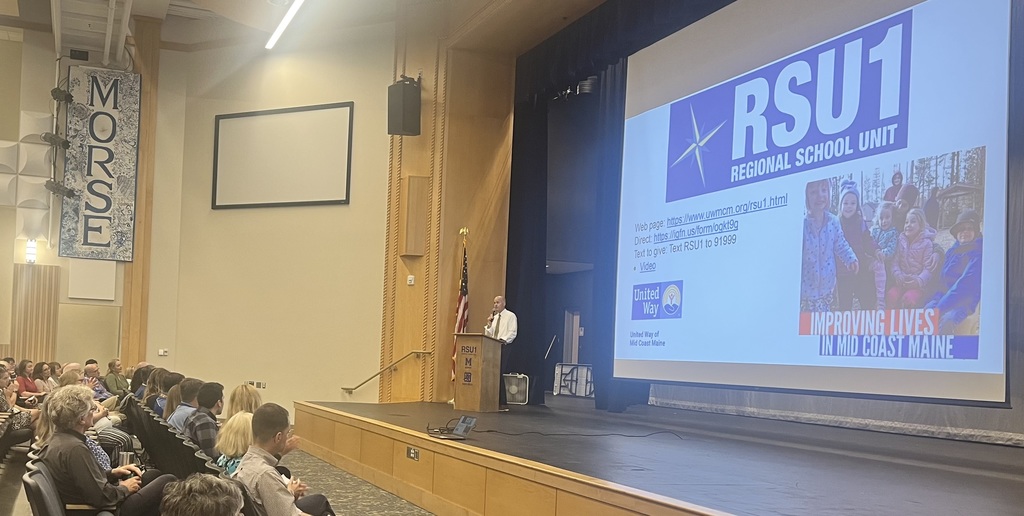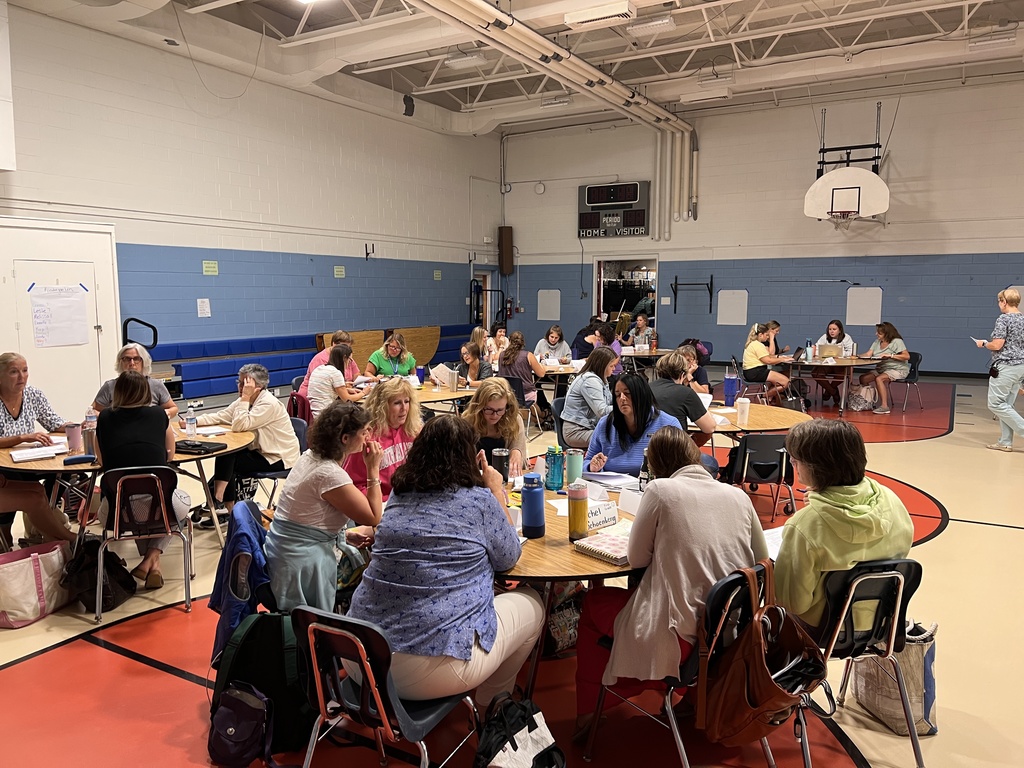 The tradition of 'clapping in' 6th grade students to welcome them to BMS is going strong! 7th and 8th grade students and staff line the perimeter of the school while 6th grade walks a lap of the school as they are cheered on. A special thanks to our 8th grade students who were outside bright and early this morning writing the names of each new student and special messages on the sidewalk.

Pete the Cat visited classrooms at Dike-Newell School this morning in anticipation of this weekend's Bath Book Bash happening Saturday, September 9th, from 11:00-4:00 at the Library Park. Meet children's authors, enjoy fun activities and spend more time with Pete the Cat! For more information, please visit our Community Events page.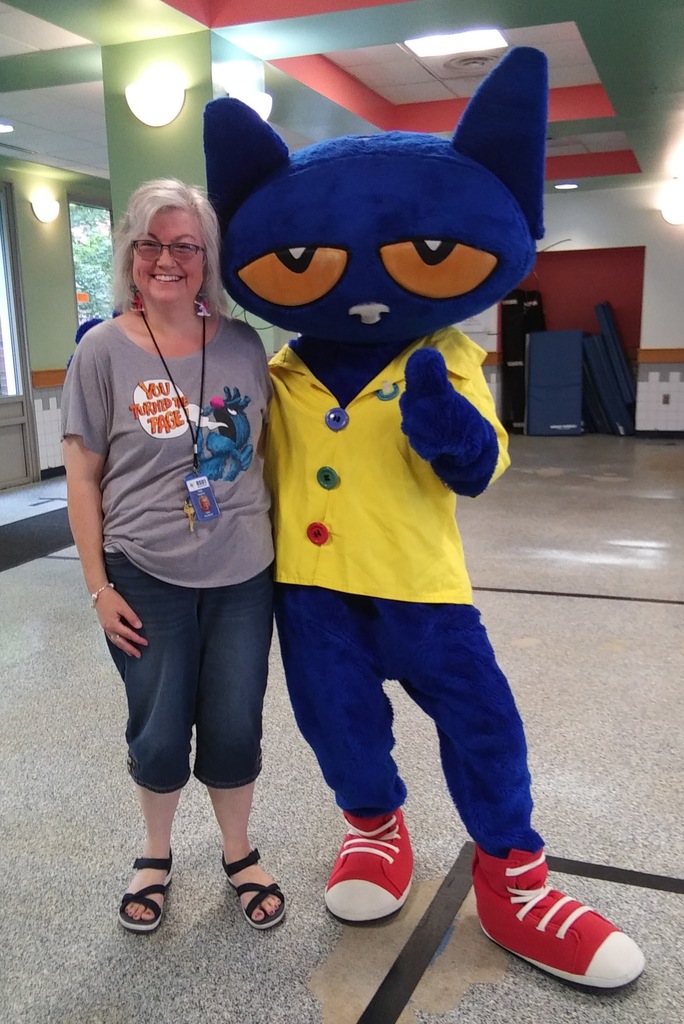 *DON'T FORGET!* This Sunday, August 27th from 10am to 1pm, the Set for Success event will be taking place at Morse High School. This event provides all RSU1 and Georgetown students in grades PreK-12 with free backpacks & school supplies and also offers free haircuts and an abundance of information on local resources. See you there!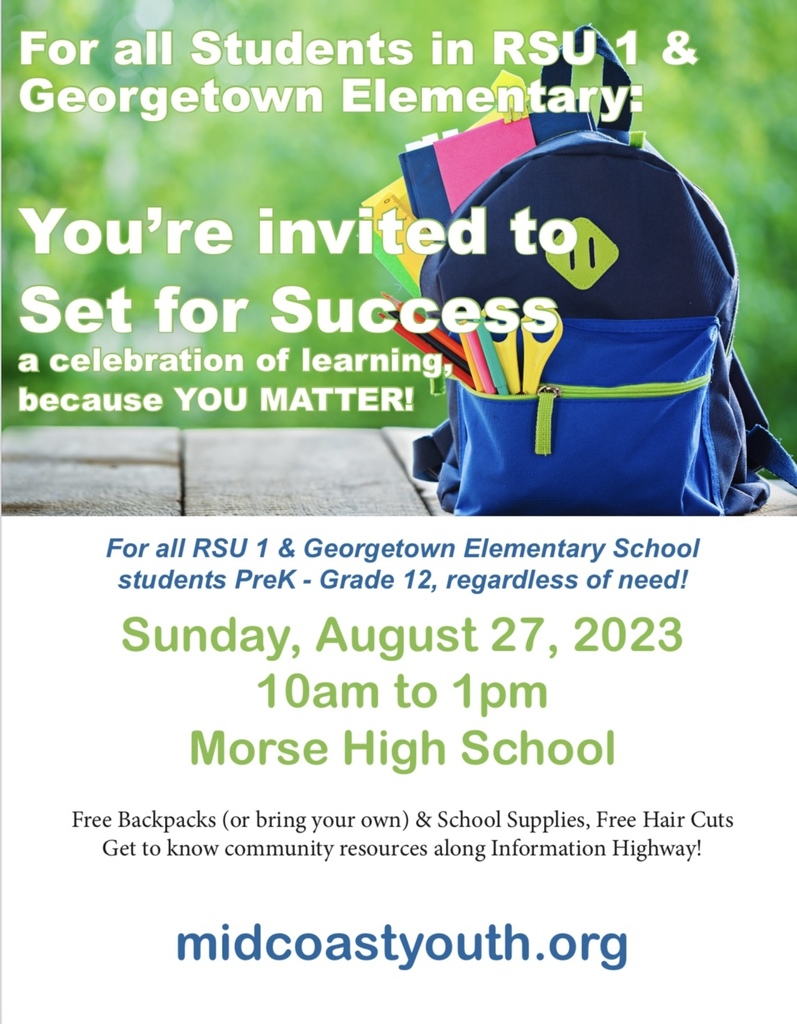 Nomination Papers for the following Regional School Unit 1 (RSU 1) Board of Directors positions will be available beginning Monday, July 31 at 8:00AM: • ONE (1) Bath-Resident position • ONE (1) Woolwich-Resident position Candidates must be a voting resident of the municipality for the position they are seeking. To request Nomination Papers contact Kimberly Burgess by phone at (207) 443-6601 ext. 109, or by emailing
kburgess@rsu1.org
Deadline for return delivery of completed Nomination Papers to the RSU 1 Office is 2:00PM on Friday, September 8, 2023. Elections will take place on November 7, 2023 in all RSU 1 Municipalities.

Mark your calendar! This event provides all RSU1 and Georgetown students in grades PreK-12 with free backpacks & school supplies and also offers free haircuts and an abundance of information on local resources. See you there!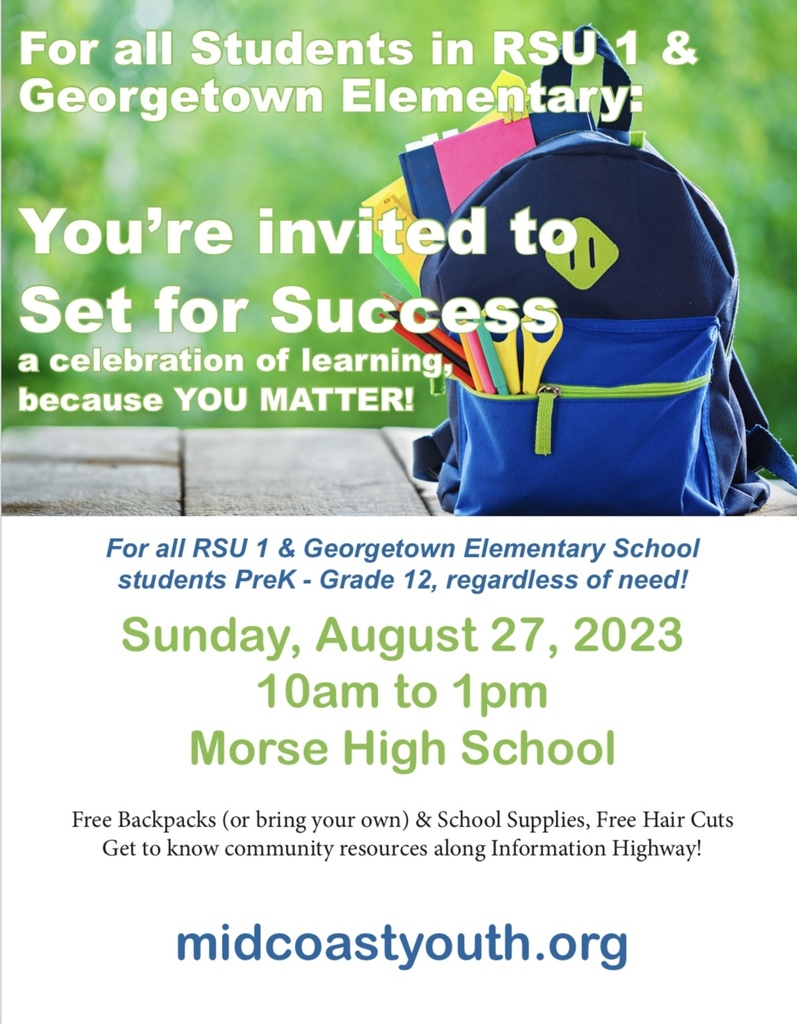 WCS 8th graders spent a week in Washington, D.C. touring museums, visiting monuments, and experiencing the city. They were treated to a visit from Senator Susan Collins and a brief tour of the U.S. Capitol building. This trip is the culmination of more than a year of fundraising and planning and helps to make memories that last a lifetime!